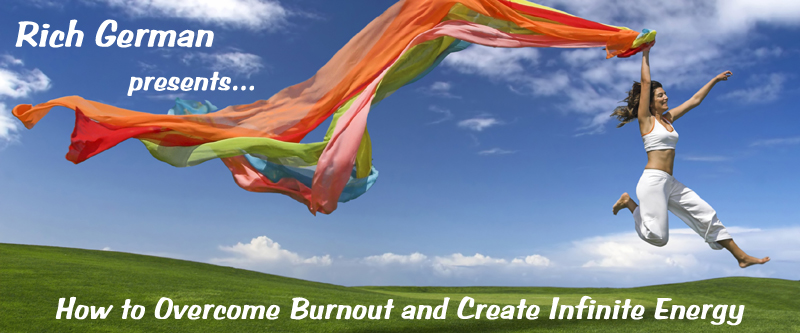 Would your business and your life benefit if you had a higher energy level?
Could you stand to lose a few pounds after the holidays?
Are you ready to learn the secrets to creating a life of BIG energy and maximum health?
Rich German

Get the replay of my first huge,
free tele-seminar of 2011 and learn

How to Overcome Burnout
and Create Infinite Energy!
If you missed the live call on January 11th, you can still get the replay.
On this free call replay you will learn:
The critical importance of having a high energy lifestyle



How to overcome burnout and create amazing health and infinite energy



The 'Energy Equation' – 4 simple steps required to re-charge your energy
The call began with an hour of proven, practical tips and techniques that you can implement immediately AND ended with a LIVE Q&A session.

PLUS: I shared brand new insights on how the personal development world has misled millions of people into unfulfilled and unhealthy lives…and what we can do about it together to make 2011 the best year of your life!


Thank you and enjoy the replay!

Rich